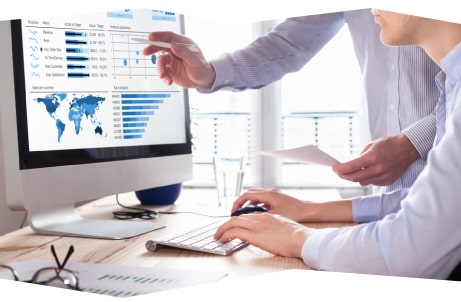 Running an efficient and compliant security program is a resource intensive task. Our SecOps team acts as an extension of your organization, filling in whichever gaps you may have. We monitor and manage your security systems and processes so you can free up resources for other critical responsibilities. We handle:
• FedRAMP ConMon
• CMMC ConMon
• Vulnerability management
• Security monitoring
• Log management
• Performance monitoring
• Patch management
• Configuration management
• Incident response
• Digital forensics
• Threat intelligence
• Threat hunting
---
PARTNER SUCCESS STORIES
---
See how we've helped our clients protect their organizations.
---
THE STRATUS CYBER APPROACH:
SIMPLE
We believe that simple systems are effective systems. The easier it is to run and maintain tools and processes the more effective security operations will be.
COMPLIANT
Leveraging our deep understanding of compliance requirements, our SecOps services keep you continuously compliant, audit ready, and secure.
EFFICIENT
Building on our years of SecOps experience, we have developed numerous automations, integrations, and processes that keep security operations accurate, streamlined, and cost effective.
---
SCHEDULE A FREE CONSULTATION TODAY
---
Securing government agencies and enterprise organizations is our top priority. So, we're available whenever you need us. Schedule a consultation today with one of our security experts to receive an evaluation of your organization's security and talk through any questions you may have. It's on the house.
---