SECURITY IS IN OUR BLOOD
---
Stratus Cyber LLC, established in 2016 and headquartered in College Park, MD, is a full-service cybersecurity company serving federal and commercial clients. We pride ourselves on our highly technical competencies, which span across all facets of cybersecurity.
Our founder, Ajay Chandhok, is an experienced cybersecurity professional with over 13 years of technical experience spanning across a wide variety of security domains. He's well-versed in the defense and intelligence industry as a cyber threat hunter and security analyst. And he has a comprehensive background in both the federal contracting and commercial spaces as a software developer, security analytic developer, security assessor, penetration tester, and SecOps engineer.
Stratus Cyber is proudly a certified minority-owned business, holding MBE/DBE/SBE certification from the Maryland Department of Transportation (MDOT).
---
---
WE'RE SUPPORTED BY AN EXPANSIVE NETWORK OF PARTNERS.
--- ---
WE'VE EARNED CERTIFICATIONS FROM SEVERAL TOP-TIER CYBERSECURITY ORGANIZATIONS
---

Offensive Security Certified Professional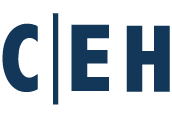 Certified Ethical Hacker

Certified Information Systems Security Professional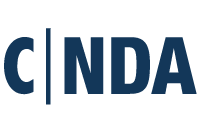 Certified Network Defense Architect

Certified Azure Security Engineer

Certified AWS Security Specialty
---
SCHEDULE A FREE CONSULTATION TODAY
---
Securing government agencies and enterprise organizations is our top priority. So, we're available whenever you need us. Schedule a consultation today with one of our security experts to receive an evaluation of your organization's security and talk through any questions you may have. It's on the house.
---
---
CONTACT US
You've got questions; we've got answers.
Contact us using the form below, and we'll get back to you within one business day.
---