HOLISTIC CYBERSECURITY AT GATEKEEPER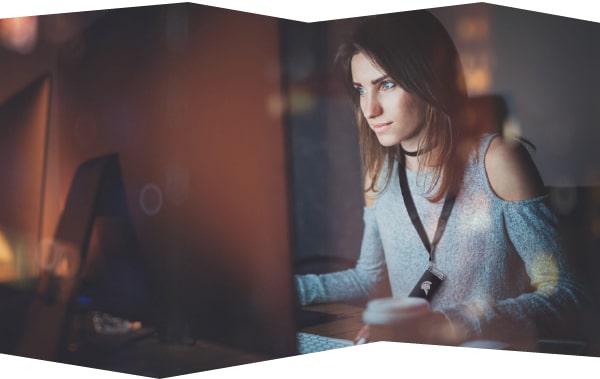 More than 80% of reported security breaches in 2019 were traced to compromised credentials, and gaps in authentication and access control practices. The company provides a range of access solutions, including wireless access keys to automate access management for websites and systems.
Robust authentication services place GateKeeper as the first line of defense for their clients' systems. Therefore, it is imperative that enterprises can trust the GateKeeper products' security. In addition, every member of the GateKeeper team must understand the complex compliance needs of their clients to serve them best.
To accomplish this assurance, GateKeeper partnered with Stratus Cyber to help develop its security efforts holistically.
WHY STRATUS CYBER?
The GateKeeper team had four criteria when searching for a cybersecurity partner. They wanted to work with a company that was active, knowledgeable, forward-thinking, and accessible as a resource.
Stratus Cyber hit the mark on each of those specifications. As the Security Operations (SecOps) team for multiple enterprise clients, Stratus Cyber has comprehensive experience in understanding how malicious actors exploit weaknesses in access points. Stratus offers an extensive range of penetration testing services covering a variety of methods, including brute force attacks, CSS vulnerabilities, back-up file disclosures, social engineering tactics, and more.
GateKeeper knew that Stratus Cyber's well-rounded and multi-faceted expertise was what they needed to gain a holistic view of their security.
---
8
---
Compliance Frameworks
Advised on
---
"Unlike other specialists we spoke with, Stratus Cyber had an almost innate understanding of our needs. We say, "This is the problem we're having…" and Stratus Cyber always knows the right resolution."
Alex Lee | Untethered Labs COO
---
Through comprehensive penetration testing, Stratus Cyber vetted GateKeeper's applications and security protocols. Going far beyond industry-standard security testing requirements, GateKeeper received a thorough report detailing potential security vulnerabilities, evidence of the extent of damage those vulnerabilities could cause, and recommendations to remediate them.
In addition to securing the software, Stratus Cyber helped secure GateKeeper as a company. Stratus Cyber experts worked with the GateKeeper team in setting up a cybersecurity program to help employees adopt robust cybersecurity practices through training, phishing simulations, and one-on-one sessions.
The GateKeeper team was so impressed with Stratus Cyber that they decided to re-engage the partnership, bringing on the company as their primary compliance consultant. In this role, Stratus Cyber helped GateKeeper's technical team understand the importance of various compliance mandates (HIPAA, PCI DSS, GDPR, CJIS, etc.). Stratus Cyber also taught the business development team about how those mandates affect their clients' businesses so that they could more effectively demonstrate the value that GateKeeper brings.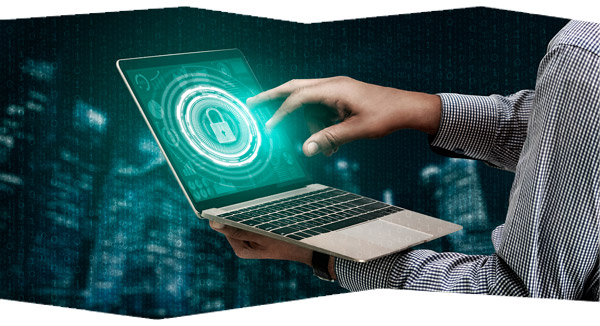 Everything from phishy-looking emails to the largest macro trends in cybersecurity, Stratus Cyber is there to answer questions, alleviate concerns, and bring order to our security chaos."
Alex Lee | Untethered Labs COO
---
4
---
Large Enterprise Deals
Enabled by Stratus Cyber
---
"Stratus Cyber'ssecurity consulting and testing has helped GateKeeper build customer trust and enable sales with corporate clients, government organizations, and Fortune 500. clients."
Alex Lee | Untethered Labs COO
---
THE RESULTS
Overall, Stratus Cyber aided GateKeeper in aligning its products and services with the leading industry compliance standards in cybersecurity.
Stratus Cyber tested and secured GateKeeper's enterprise software and detailed ways in which it helps the company's customers fulfill their compliance needs. Through
Stratus Cyber training and deliverables, the GateKeeper business development team is now able to communicate effectively with clients on a compliance-needs basis, even down to a specific mandate's control number.
Enterprise GateKeeper customers now have further assurance that the products and services they use are protected against today's security threats.
"Stratus Cyber allows us to more efficiently and effectively help our clients achieve their compliance and cybersecurity goals. This veteran team has made sure to keep us sharp in an ever-changing cybersecurity world."
Alex Lee | Untethered Labs COO