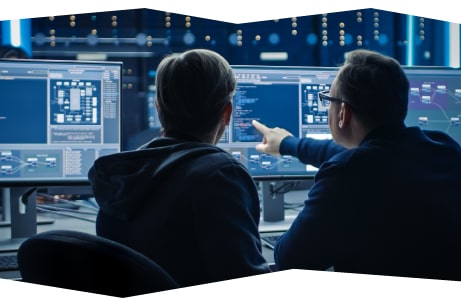 Blockchain is an innovative emerging technology being adopted across both the commercial and federal sector. The design of the blockchain and the criticality of the data and financial transactions on-chain means that security is of utmost importance. Any vulnerabilities in the code can result in large financial losses and these vulnerabilities cannot easily be reverted or mitigated. We help you secure your smart contracts and blockchain and offer the following services.
Ethereum Smart Contract Auditing
Blockchain Assessment and Authorization
Blockchain Protocol Audit
---
PARTNER SUCCESS STORIES
---
See how we've helped our clients protect their organizations.
---
THE STRATUS CYBER APPROACH:
TECHNICAL
Blockchain is a complex emerging technology that is rapidly changing. We stay on top of the latest trends and security best practices.
DETAILED
Attention to detailed in critical for blockchain networks and smart contracts. Vulnerabilities can be extremely costly.
EXPERIENCED
Our auditors are highly trained and experienced to understand the nuances when it comes to blockchain security.
---
SCHEDULE A FREE CONSULTATION TODAY
---
Securing government agencies and enterprise organizations is our top priority. So, we're available whenever you need us. Schedule a consultation today with one of our security experts to receive an evaluation of your organization's security and talk through any questions you may have. It's on the house.
---